Environment´s information
From the South you get in to the Valley Salazar, once you have seen foces Lumbier and Arbaiun. The villages of this valley are small, with cottages, houses with blazons, of stone and Wood, and Romanesque and Gothic churches, highlighting Ecároz and Ochagavía. In the head of the valleys of Salazar and Aezkoa it is the Forest of Irati with the widest forest of beches and fir tree of Europe, a forest with paths that surrounds the reservoir of Irabia that go untl the megalithics of Azpegi or the Romanesque tower of Urkuly, being Ochagavía the vestibule from the Valley of Salazar to the Forest of Irati, a nice village with medieval bridge, narrow paved streets and a Romanesque hermitage dedicated to Our Lady of Muskilda with traditional pilgrimage. In Ochagavía itis the Interpretation Centre of the Nature about the flora and fauna of the Forest of Irati and the Valley of Salazar. In the forest is the old weapon Factory of Orbaitzeta and there is an important population of deer. It is also worth to highlight that in Irati it is the Integral Reserve of Lizardoia and the Natural Reserve of Mendilatz. The environment of Irati is ideal for hiking, mountain bike and ski in he mountain chain of Abodi. In Arrazola there are two leisure areas; there are also pic nic areas close  to the hermitahe of the Virgin of the Snow, in Olazzar, Pîkatua and Koixta.
Izal
Izal is located in the region of the Valley of Salazar as council of Gallués. In its term is located the dolmen industry of Salazar, which has the dolmen of Sogoitia. Its parish of San Vicente Mártir is gothic, from the XIII century, of a nave in three tracks and with semicircular head. It is covered with a pointed barrel vault in the nave and dome oven in the header. It has a close porch with Gothic capitals decorated with vegetables. There is a baptismal font, gothic, decorated. The altarpiece is Romanesque, of the first half of the XVII century. In a street there is a small barn with three lateral piles. It also includes an old gothic house (XV century). Furthermore, in the term of Izal there are the hermitages of San Miguel and of Our Lady of Arburúa. And between the 15th and the 17th of August San Vicente is partied. There is a river swimming pool and a fronton.
Tours
In Izal is located the only raised granary of the Valley of Salazar. It is well conserved .

In its ter mis located the dolmen sector of Salazar: dolmen of Sogoitia.

Parish church of San Juan Bautista. Temple with own personality inside of the churches of the Valley. Mostly Roman altarpiece, with two bodies and an attic. Prismatic sepulcher and baptismal font decorated with arches. br />
Hermitage of San Miguel over an immediate hill.

Basilica of Arburúa over the Peak which dominates the villages of the land of Atabea. The Virgin takes up the devotion of the region.
Activities
PATRON FESTIVALS: From 15th to 17th August

ROMERÍAS: Of the seven crosses the first Sunday in June
To lady N ª Arburúa
. May 3
. June 13
. July 16
. September 8
WHERE TO GO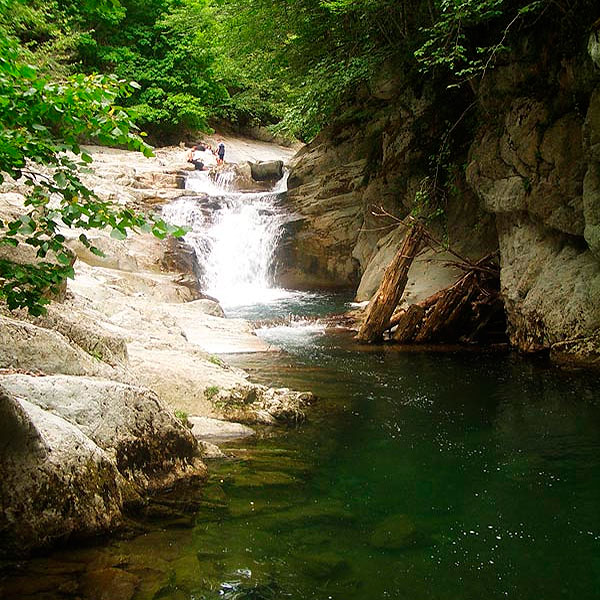 Selva del Irati
Este bosque es el segundo hayedo-abetal más extenso y mejor conservado de Europa, tras la Selva Negra de Alemania. Son 17.000 Has. casi en estado virgen con gran valor ecológico, en la cabecera de los...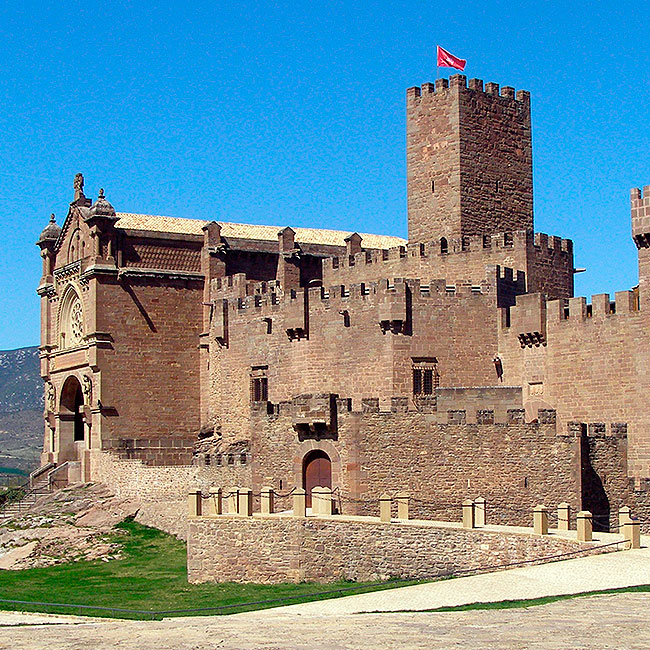 Castillo de Javier
Sus torres almenadas recortan el cielo reforzando su encanto medieval. Cuna de San Francisco Javier, a 8 km. de Sangüesa, al que peregrinan miles de navarros en la Javierada. Su conjunto arquitectónic...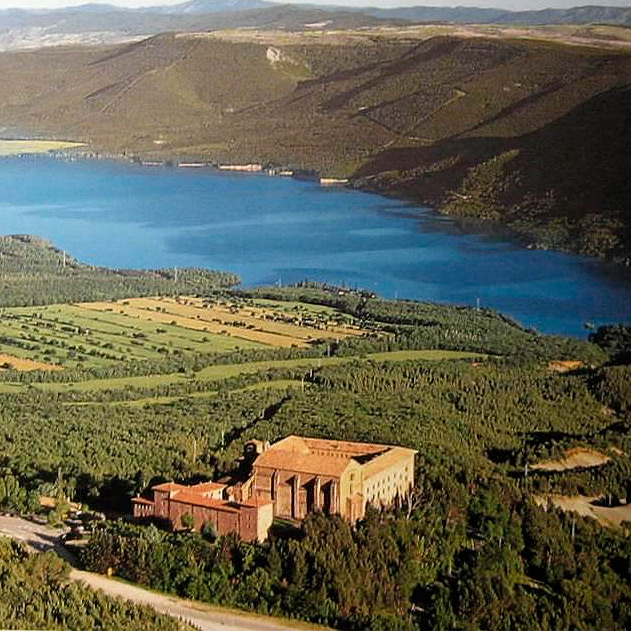 Monasterio de Leyre
Uno de los mejores monasterios de España situado en un bello entorno natural en el que un románico naciente aflora de manera singular de los siglos XII y XII. Y cerca se encuentra el embalse de Yesa c...
UPCOMING EVENTS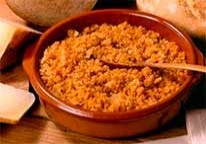 Migas de Ujué
En Ujué, 23 de septiembre
Desde hace algunos años, en septiembre se da cita en la bella localidad de Ujué, la Fiesta de las Migas. El nombre del festejo recuerda la esencia del mismo, pues el acto central es precisamente la de...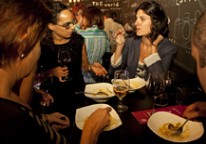 Semana de la Cazuelica y el Vino
En Pamplona, del 5 al 14 de octubre
El calendario gastronómico de Navarra tiene una cita imprescindible en otoño, la Semana de la Cazuelica y el Vino. Se trata de una ocasión única para dar a conocer el carácter de la cocina regional, q...
Día de la chistorra
En Pamplona, del 11 al 14 de octubre
El día Día de la Chistorra o Txistor Eguna, homenajea a este sabroso embutido que tanta fama ha dado a Arbizu. Es similar al chorizo, pero alargado y delgado, y se elabora con carne de cerdo picada y ...